"Fairytale Creature Wars That Made Me Miss School"—Arty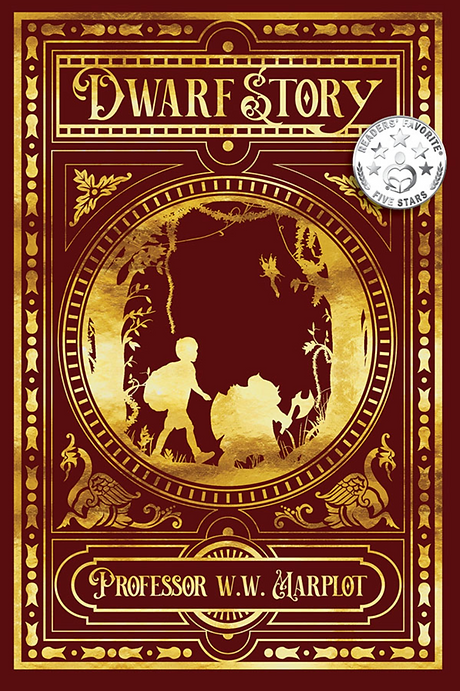 An Exciting Fantasy Adventure For Young Readers
It all begins when, Arty finds a sweaty, bearded ax-swinging warrior Dwarf scaring his dogs. Soon enough, Emma, Cry, and other middle-school friends also find fairy creatures—Elves, Spriggans, Pixies, and a hoped-for Dragon—crashing into their normal homework-doing, backpack-carrying, phone-charging schooldays. Why are these magical beings here? What should be done? Is that ax sharp? Can Pixies be given aspirin? Arty, with his friends—and spying jerks and questionable strangers with long names—follow the clues and try to find out, even as things turn dark and dangerous. The mythical beings take sides. The Gwyllion, that legendary Old Woman of the Mountains, has a sinister plan that will turn the neighborhood into a fantasy battleground.
First Place in Middle Grade Fiction (ebook) at the The Purple Dragonfly Book Awards


Gold in Children – Action at the Readers Favorite Awards


Silver in Pre-Teen Fiction – Fantasy at the Moonbeam Children's Book Awards


Third Place YA Fantasy / Shortlist, YA Fiction at the Chanticleer International Book Awards (CIBAs) / Dante Rossetti Awards


Second Place in General category at the The Royal Dragonfly Book Awards
"In the exciting fantasy Dwarf Story, the mythical world intersects with our own as a legendary war draws near. The descriptions vary from how dwarfs and other mythical creatures are usually represented, giving the story a singular edge. The story is thrilling as Arty and the team rush to find out the meaning of everything happening around them and as they discover that they are facing a powerful enemy"—Foreword Reviews
"Dwarf Story by Professor W. W. Marplot is a fascinating tale of humans meeting mythology in a huge battle, not just a physical one but a battle of wits too. It is a well-written story, perfectly aimed at its audience, and is full of action. . . The story jumps right into the action on page one and it stays there, never letting up until the very end. Great story and I'm looking forward to the next one." —Five Star Review, Readers Favorite
"I found myself completely lost in the mystery – why were fairy tale creatures showing up in an otherwise completely normal neighborhood? What other creatures will they find next? And how in the world can a massively wide dwarf hide behind a rail-thin fourteen year old boy? . . With an excellent blend of wit, magic, and mystery, this middle grade novel will keep your little reader guessing… and reading." —Woodpecker Books
Read excerpts from Dwarf Story!
Click below to read excerpts of W.W. Marplot's new book!