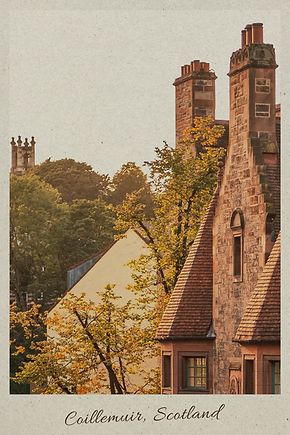 Welkin Westicotter Marplot, of Coillemuir, Scotland, is a curator and collector of ancient manuscripts, stories, and sources of hidden wisdom. Among his piles of esoteric and mysterious works are modern stories about normal kids in terrifying situations—or unique kids in worse ones.

His great-granddaughter, Gertrude Dee Marplot, has taken great care to edit these tales from their mysterious origins and disorganized shape for the enjoyment of fans of fantasy and adventure.
Purchase these award winning, critically acclaimed books now!
"Marplot's eccentric, heightened prose style is sure to raise regular smiles."
– Kirkus Reviews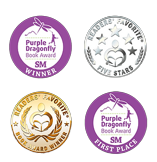 Published Summer, 2020
Second Printing Fall, 2021
Connecticut Woman Publishes a Collection of Stories She Grew Up Hearing
Books are Gertrude Dee Marplot's Lasting Gift to Her Great Grandfather
(Bridgeport, CT) – Thanks to her Scottish great grandfather, Gertrude Dee Marplot of Bridgeport, Connecticut established a true love of reading early in life. "I have wonderful memories of books dating back to when I was very young," she says.
Marplot fondly remembers a family reunion in Great Britain when she was 6-or-7-years old during which her great grandfather, Professor Welkin Westicotter Marplot of Collemuir, Scotland, took her on a tour of a mansion filled with old books.
"Every year after that trip, he would send me an old book for my birthday," she recalls.
"Then when I got a bit older, he would send typed up stories instead." Over the years, the stories piled up.
After graduating from college, and with her great grandfather's blessing, Marplot felt compelled to publish the stories. She considered turning to an agent to help her get the attention of a major publisher, but then after coming to the realization that turning the work over to someone else meant losing control, she decided to start up a press of her own.
Waxing Gibbous Books released Dwarf Story in June 2020. It is the story of a boy named Arty who finds a sweaty, bearded ax-swinging warrior Dwarf in his backyard scaring his dogs. Soon enough, his best-friends, Emma and Cry, and other middle-school classmates also find fairy tale creatures.
Turns out the Dwarves, Elves, Spriggans and Pixies have shown themselves to the children in hopes that the humans can help them save their world form a sinister plan to destroy it. The book has received rave reviews. Reader's Favorite gave the book a Five-star review calling it, "A fascinating tale of humans meeting mythology in a huge battle, not just a physical one but a battle of wits too. It is a well-written story, perfectly aimed at its audience, and is full of action."
Publisher's Weekly's BookLife said, "Marplot plays well to young readers whose sense of adventure is balanced by their desire to learn, grounding his playfulness and whimsy with an excellent knowledge of folklore." Happy with the success of the press' first book, Marplot is planning to release Space Story in Fall of 2021 It is the story of a boy who falls asleep in his bed on Planet Earth and wakes up in a spaceship somewhere in outer space.
As his ship closes in on the center of the Universe, Bobby comes face to face with the robots his father had programmed and given the task of saving humanity from certain destruction. Sadly, he discovers they have evolved beyond their programming, and are no longer focused on the task they were intended to complete. Can "The Bobby," as he comes to be known, and the beautiful prophetess, Kay, who blasted off from Earth in a spaceship of her own, save civilization? Or is humanity doomed?
The story is intended for teens between 12-and-17-years old who enjoy reading science fiction. Marplot says the story will also appeal to adults who appreciate the absurdity of the Universe, the limits of logical thinking, or enjoy fiction with a strong female lead. It has a special resonance as well with those who enjoy Douglas Adams' Hitchiker's Guide to the Galaxy.
The book has received phenomenal reviews so far. Foreword Reviews said, "Space Story is a witty science fiction novel in which teenagers go up against an army of mutant robots who wish to obliterate humanity… the story is smart, original, and exciting, with laughter-inducing moments."
San Francisco Book Review said, "The key to enjoying Space Story is to realize that it's never going to take itself too seriously. It is a funny book where crazy and very amusing things ensure, and once the reader understands this, they can just sit back and enjoy the ride… There is definitely a Monty Pythonesque feel to this hilarious book that will leave readers with a permanent smile on their face."
Midwest Book Review said, "Space Story is recommended reading for young sci-fi fans in middle grades … W.M. Marplot cultivates an atmosphere of humor and adventure as he follows Kay and Bobby's extraordinary circumstances and encounters with not just aliens, but each other. There's also more than a light touch of philosophical reflection as Kay faces deeper questions that aren't usually part of sci-fi or fantasy reading for this age group. The added value of psychological, social and philosophical inspection is a nice adjunct to the alien adventures Kay and Bobby experience, and lends an unexpected, satisfying depth to the story that adults will approve of."
Space Story is set for release by the end of the year. The Marplots say it will be followed soon enough by others from his manuscript piles: tales of fantasy, science-fiction, magic, or dystopian doom, each worth, as the Professor expresses it, a chortle or two. All of the stories have been compiled by W.W. Marplot and edited, heavily, by Gertrude Marplot.
About the Author
Professor Welkin Westicotter Marplot of Coillemuir, Scotland, is a collector of esoteric tales of global wisdom and curator of ancient manuscripts. He is a recluse and, has been collecting and collating adventure and fantasy stories for, as he claims, over a century.
His great-granddaughter, Gertrude Dee Marplot, has taken great care to collect a number of his original manuscripts. Hidden among these works are surprisingly modern stories about normal kids in unearthly situations–or unique kids in worse ones. Ms. Marplot has edited these tales from their unknown origins and disorganized shape for the enjoyment of young readers.
EDITOR'S NOTE: This feature article is available for your use copyright free and cost free. High resolution photography is available for free as well upon request. To request review copies of Dwarf Story, Space Story, Time Story, or to arrange an interview with Gertrude Dee Marplot, contact Rachel M. Anderson, Publicist, at 952-240-2513 or rachel@rmapublicity.com.